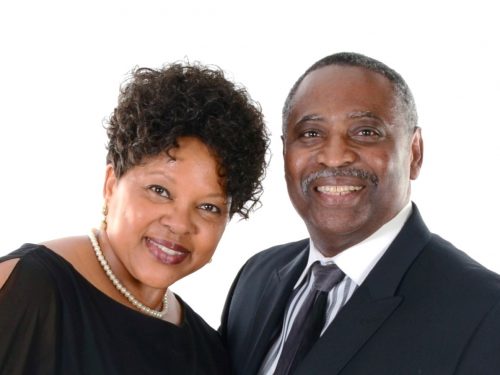 Dr. Phillip S. Porter, MBA & Dr. Janice M. Porter
Adjunct Professor
Authors, Certified Wealth Educators (CWE), Certified Soft Skills Trainers (CSST)
Multigenerational Family Enterprise Educators
Drs. Phillip & Janice Porter are visionaries, family elders, business leaders, and passionate family wealth educators.  This dynamite team has educated, mentored, inspired, and provided proven tools and resources to individuals, families, and family-owned businesses to help families achieve their goals and dreams.  Collectively, they have over 50 years of leadership and teaching experience in faith-based, corporate America, public education, and nonprofit sectors. 
Dr. Phillip S. Porter: Chairman, CEO, Generations Empowerment Enterprises, LLC
Dr. Janice M. Porter: President, Global Family Success Institute and Director of Strategic Partnerships, Tutor Oasis
Accomplishments:
As 2nd generation of elders in an exceptionally large African American family who has lived a vision-driven family lifestyle for 5 decades, they:

Co-founded Generations Empowerment Enterprises, LLC (GEE) a privately held African American family-owned business. Under their leadership, the company expanded by adding the Global Family Success Institute – Online Family School of Wealth. 
Established a family board of directors that have effectively managed their family businesses and heir's property.
Successful engaged and inspired members of their family from three generations to financially invest in the family business which includes real estate.

Presented at the National Association of African American Studies & Affiliates Virtual National Conference on the topic "The 10 Best Practices of Successful Families" in 2020.
Janice Porter is the Co-Founder of Friendship Academy of the Arts K-6 Charter School, Minneapolis, MN, which was honored as a National Blue-Ribbon School. She served as the Director of Christian Education, Sunday School Teacher, and Executive Board Member at Greater Friendship Missionary Baptist Church.
Phillip Porter served as the Chair of the Executive Board of Directors and Director of Finance Ministry at Greater Friendship Missionary Baptist Church.
Wrote and published eight books. Their top seller "The Power In A Vision Driven Family Book & Workbook" became extremely popular and propelled them to create and facilitate a series of multigenerational family success webinars and workshops nationwide.
Created and implemented the "Wealth Educator Certification" and "Heirs Property Probate Readiness" programs that are offered online and onsite through local community nonprofits, faith-based organizations, and businesses.
Phillip and Dr. Janice Porter are proud HBCU graduates.
They have been married for four decades and are the proud parents of four children and two grandchildren.