44% of executives named soft skills as the greatest deficiency among new hires in the U.S.
Society for Human Resource Management
Soft skills are the top priority for talent development leaders
Soft skills development is becoming increasingly valuable to employers

The Soft Skills That Matter Most For Millennials In The Workplace…
Soft skills are having a moment. There are countless articles, conferences, and trainings touting the importance of soft skills for success in the workplace. We no longer live in a world where technical skills are the most important factor for success in most jobs. Instead, soft skills—often defined as personal attributes required to work well with others—are at the forefront.
While we know soft skills are a critical factor for success, more time is spent on identifying them, instead of improving them. While it can seem like you either have them or you don't, the truth is that soft skills can be learned and improved. The prerequisites: an intense desire to change and the humility to fumble while practicing. Below are tangible ways to get better at six important soft skills, which are paired to emphasize their complementary nature.
Critical Thinking and Communication
Read More: Bill Gates reads 50 books each year, most of them nonfiction and selected to help him learn more about the world. Reading offers an opportunity to deepen our learning on almost every topic imaginable, helps to expand our vocabulary, and allows us to see how information is communicated effectively (or not). While reading for fun is important and useful, make sure to also read nonfiction books, both about subjects you know, and subjects that are brand new.
Debate and Discuss: Whether with colleagues, friends, or family, set up a monthly debate circle. Choose a magazine article, a book, or even your favorite Netflix show, and select people to debate different sides of an issue that is presented. While this might feel like high school debate team all over again, it will increase your ability to think critically about an issue, and practice discussing topics in a safe way.
Record Yourself: Most of us hate to hear our own phone voice, let alone watch ourselves speak. Yet, recording yourself in a normal conversation can provide exceptionally important insights—do we say 'like' or 'um' more than we expected? Do we tend to finish statements with a question mark? As uncomfortable as it might be, take the time to record, learn, and practice your communication skills as often as possible.

To be successful in business your team need to have top-notch "soft skills,"…


Employers Find 'Soft Skills' Like Critical Thinking in Short Supply…
Employers Find 'Soft Skills' Like Critical Thinking in Short Supply 
The job market's most sought-after skills can be tough to spot on a résumé. Companies across the U.S. say it is becoming increasingly difficult to find applicants who can communicate clearly, take initiative, problem-solve and get along with co-workers. 
Those traits, often called soft skills, can make the difference between a standout employee and one who just gets by. 
While such skills have always appealed to employers, decades-long shifts in the economy have made them especially crucial now. Companies have automated or outsourced many routine tasks, and the jobs that remain often require workers to take on broader responsibilities that demand critical thinking, empathy or other abilities that computers can't easily simulate. 
As the labor market tightens, competition has heated up for workers with the right mix of soft skills, which vary by industry and across the pay spectrum—from making small talk with a customer at the checkout counter to coordinating a project across several departments on a tight deadline. 
In pursuit of the ideal employee, companies are investing more time and capital in teasing out job applicants' personality quirks, sometimes hiring consultants to develop tests or other screening methods, and beefing up training programs to develop a pipeline of candidates. 
A recent LinkedIn survey of 291 hiring managers found 58% say the lack of soft skills among job candidates is limiting their company's productivity. 
In a Wall Street Journal survey of nearly 900 executives last year, 92% said soft skills were equally important or more important than technical skills. But 89% said they have a very or somewhat difficult time finding people with the requisite attributes. Many say it's a problem spanning age groups and experience levels. 
A LinkedIn analysis of its member profiles found soft skills are most prevalent among workers in the service sector, including restaurant, consumer-services, professional-training and retail industries.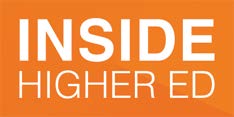 Survey: Employers Want 'Soft Skills' From Graduates…
Survey: Employers Want 'Soft Skills' From Graduates 
Employers want college graduates who have "soft skills," such as being a good listener or thinking critically, but they have difficulty finding such candidates, according to a new report. 
The survey was conducted online in September [2018] by Morning Consult for Cengage, an educational technology and services company, among more than 500 hiring managers and 150 more human resources professionals. More than 1,500 current and former college students from two- and four-year institutions were also surveyed. 
The companies found that the most in-demand talent among employers was listening skills -- 74 percent of employers indicated this was a skill they valued. This was followed by attention to detail (70 percent) and effective communication (69 percent). About 73 percent of the employers said that finding qualified candidates was somewhat or very difficult. Roughly one-third of the employers (34 percent) indicated colleges and universities have not prepared students for jobs. 
The students reported finding jobs was challenging. About 65 percent of the students said getting a job is more difficult for them than for their parents' generation. About 77 percent also expressed concerns about whether they had the skills needed for a job. 


Schools Focus On Teaching Soft Skills Throughout board of education meetings across the county, superintendents have….
Schools Focus On Teaching Soft Skills 
Throughout board of education meetings across the county, superintendents have repeated the words "soft skills" to the community and district board members. 
Soft skills, or non-cognitive skills, include concepts like communication, initiative, responsibility and time management. When compared to hard skills or cognitive skills, soft skills might be overlooked. 
The term was even discussed at a city Strategic Planning and Partnerships Commission meeting in September [2018] that Daniel DeMarte, Jamestown Community College president, attended. The commission is comprised of local employers and community volunteers who look to help solve and plan for issues in the area. Kathleen Eads, co-chair and executive director at the Reg Lenna Center for the Arts, noted that her company was having trouble hiring suitable employees. 
The biggest obstacle for Eads and the Reg was finding potential employees with basic skills like communication, customer service and motivation, all types of soft skills. There, the question of where does soft-skills education begin and where does it end was asked. 
At least for school districts across the county, it starts with them. 
Michael Mansfield, superintendent of Bemus Point Central School District, has been vocal about reinforcing soft skills in tandem with the district's current curriculum. One of the board of education's goals for the 2018-19 is to establish and identify important soft skills to incorporate into the curriculum. 
He said whenever he attends meetings, wherever they may be, he continues to hear the need for soft skills. Even when he meets with local employers and manufactures, the one constant is the need for soft skills. 
"In the future we're going to continue to work on the non-cognitive skills and look at how we're going to formally address these skills," Mansfield said. 

Employers' top training priority for 2018? Soft skills The 2018 Workplace Learning Report by…
Employers' top training priority for 2018? Soft skills 
The 2018 Workplace Learning Report by LinkedIn details how employers are feeling the crush of skill gaps across all industries, and how they're responding by creating learning opportunities to guide staff and their organizations to thrive in tomorrow's labor market. The top priorities they've identified are likely those your company is experiencing as well. LinkedIn has identified six learning priorities for 2018: 
How to train for soft skills

 

Identifying trends to prevent future skill gaps

 

Understanding the impact of technology

 

Consistent global training

 

Deliver insights on internal skill gaps

 

How to track skill development

 
The survey tallied results from 1,200 talent developers, 2,200 employees, 400 people managers and 200 executives. Among all groups the top priority for talent development in 2018 was training for soft skills. HR Dive spoke with Tanya Staples, VP, learning content and Kevin Simon, head of product, both of LinkedIn Learning Solutions, to discuss the report and its implications for business and L&D professionals. 
Soft skills the top priority 
Staples discusses the priority of soft skills for future learning initiatives: "In the age of automation, maintaining technical fluency across roles will be critical, but the pace of change is fueling demand for adaptable, critical thinkers, communicators, and leaders." When it comes to programming to train for these competencies, LinkedIn recommends, "learning pathways, or groups of courses, that build upon each other so that at time of completion, employees have a well-roundedness about their soft skills abilities and have gained an appreciation for continuous learning." 
With the limited life of hard skills, soft skills are taking priority. The software and apps in use today will likely soon be replaced and the procedures and strategies that are currently cutting edge may soon occupy a dusty shelf. But soft skills remain a constant throughout an employee's career. And for business, the need to have soft skills will always be present. What are employers looking for and looking to train for? 

Almost half of companies struggle to find skilled workers Digitization and automation are driving…
The Online Recruitment Resource 
Almost half of companies struggle to find skilled workers 
Digitization and automation are driving significant change in the skills businesses look for in professionals, according to recruitment specialist Robert Half UK. 
49% of businesses are struggling to find staff with the right skills for the job

 

Openness to new ideas, openness to change and communication skills are top attributes companies will look for in 2018

 

UK skills shift as organizations digitize and automate operations

 
Digitization and automation are driving significant change in the skills businesses look for in professionals, according to recruitment specialist Robert Half UK. 
Almost half of companies (49%) are struggling to find staff with the right skills for the job. As a result, one fifth (21%) are now looking to recruit candidates with exceptional soft skills, with a view to developing the desired technical skills on the job. 
In the Robert Half research, UK business leaders consider an openness to new ideas (28%), an openness to change (26%) and good communication abilities (19%) as key attributes and will prioritize these areas when considering new talent. 
"Digitisation and automation are rapidly evolving the business world. Companies are having to quickly adapt to the changing world of work, and are looking for employees who can keep pace," says Matt Weston, UK Managing Director at Robert Half. "It's no longer enough to simply execute on the day-to-day tasks. Being adaptable, collaborative and open to innovation and change are vital employee characteristics for modern organisations. As the skills shortage continues to tighten, businesses looking to tap into a wider talent pool need to consider the long-term value a candidate's attitude and soft skills can bring to a role." 
Weston added, "For candidates this means it's simply not enough to have qualifications listed on your CV. You must demonstrate these softer skills on paper and in a job interview if you want to get the role that will help you achieve your long-term career success." 

Employers Want 'Uniquely Human Skills' Although this may not always be true, today's employers are looking…
Employers Want 'Uniquely Human Skills' 
Although this may not always be true, today's employers are looking for job candidates with "uniquely human skills" — but students don't yet have those skills in sufficient quantity, according to a new survey. And soft skills currently rank more important than hard skills, the survey found. 
According to 502 hiring managers and 150 HR decision-makers, the top skills they're hunting for among new hires are: 
The ability to listen (74 percent);

 

Attention to detail and attentiveness (70 percent);

 

Effective communication (69 percent);

 

Critical thinking (67 percent);

 

Strong interpersonal abilities (65 percent); and

 

Being able to keep learning (65 percent).

 
Within five years, those same individuals said, they would expect to slot computer and tech skills at the top of the list, followed by critical thinking, the ability to keep learning, multi-tasking skills and effective communication. 
The survey found that most employers (73 percent) find it difficult to identify qualified candidates, although just a third blame schools that have "not properly prepared students for jobs." Ironically, the training programs run by these same companies aren't practicing what they preach. While four in five respondents (81 percent) said their staff development focused on specific job training, just half offered interpersonal skills training. 
The surveying was done online during the fall of 2018, on behalf of Cengage, a digital curriculum company serving higher education, by Morning Consult. Students also weighed in. In a separate survey of 1,050 current students and 514 former students, most expressed pessimism regarding their job prospects compared to their parents' generation, and one in four said they were concerned that technology would replace all jobs. 
Yet, as they head into the workforce, they get slightly more hopeful. While 28 percent of Generation Z students (those born in 1995 or later) said they felt that automation and technology would replace all jobs that could previously be done only by humans, just 20 percent of graduates said the same. However, what worries students the most is gaining the skills they need for work, expressed by 77 percent of respondents. One in three students said they believe their education has not adequately prepared them for the workplace. 

It's Not About What You Know. Soft Skills Are Hard. If we collectively want to keep our jobs we must…
It's Not About What You Know. Soft Skills Are Hard. 
If we collectively want to keep our jobs we must change the way we look at hard and soft skills. We have to find a way to redefine what they are, what is intensely human and what will remain our competitive advantage over the year in the advent of AI and job-threatening-robots. 
With research showing that less and less importance is placed on conventional intelligence and with studies indicating that it can actually be counterproductive at work to employ too much of one's IQ while at the same time having organizations move away from formal education, what role does knowledge still play in this brave new world of soft skills and humanity? 
Professionals who attach a lot of their self-esteem to their intelligence will get bored easily, will get frustrated repeatedly and will feel less inclined to be truly engaged with their colleagues. What's the answer to that? Should they all aim lower to fit in? Is playing dumb a success condition? 
We have enough trouble getting passion and courage into ourselves and our people - if we now decide knowledge is superfluous what are we left with? 
Sounds fairly counterintuitive and can seem alarming. The research in itself is inconsequential, it isn't as if employees everywhere will read about it and feel justified in being even less intelligent or having less formal knowledge, but if the findings are correct, then it means there is indeed a climate suggesting mediocre is the new black. 
To add to it, there's also research from the Carnegie Institute of Technology to say that only 15% of one's financial success is linked to one's technical knowledge. And that supposedly demonstrates it's not necessary. In my opinion that's disingenuous of a conclusion, to me it demonstrates how underrated and undervalued it is in today's market -which ironically simultaneously claims they hinge every possibility of success on it- not its lack of necessity. 

Coding Is Overrated — Soft Skills Are More Valuable According to LinkedIn CEO Jeff Weiner, the biggest skills gap…
Coding Is Overrated — Soft Skills Are More Valuable 
According to LinkedIn CEO Jeff Weiner, the biggest skills gap in the US is not coding, but soft skills. With access to vast amounts of worldwide employment data from the professional networking site, you could say it's a certain that Weiner knows what he's talking about. 
Social skills (so-called soft skills) are at an all-time low. From someone that was lucky enough to be raised with basic, common courtesy towards fellow human beings, I'd never have thought most of my career would be marked by employee training programs that teach people to look others in the eye, smile and say hello. It still baffles me that simple things like these are considered skills and not a given code of interaction between humankind. 
So, how can people be taught soft skills? Is it possible? 
I'd wager a yes on this one. Sure, I've been a guest at many customer service workshops where the advice has contrarily moved between the edges of condescending and valuable — but in the grand scheme of things, have proved to be of great benefit both to companies and individuals. It helps us to be reminded of our purpose as human beings, encompassing both the left and right side of our brains, the logical and emotional. We've got to learn how to increase what we're deficient in as a collective, in order to survive a world that has up until now placed too much emphasis on everything but empathy. 
At this moment and time, people are spending a lot of energy and money on courses to improve their hard skills and business success —but perhaps as Simone Stolzoff, writer at Quartz says, "the popular bootcamps of tomorrow will be those that can teach us how to have a conversation." 

These Are The Five Soft Skills Recruiters Want Most While education, degrees, and certification are important for scoring an interview….
These Are The Five Soft Skills Recruiters Want Most 
While education, degrees, and certification are important for scoring an interview, a new study by the HR software provider iCIMS finds that recruiters place a higher value on soft skills. From an ability to communicate well to being organized, these intangible qualities can be tough to measure, but they affect everything from productivity to collaboration. 
"Hard skills are what you do, and soft skills are how you do it," says Susan Vitale, chief marketing officer for iCIMS. "Unfortunately, one in three recruiting professionals believe job candidates' soft skills have gotten worse in the past five years." 
The good news for both candidates and employers is everyone possesses some soft skills, says Jodi Chavez, president of the staffing firm Randstad Professionals. "The challenge is determining which are strongest, and which are most in-demand for certain roles," she says. "Companies can train employees in technical skills. Soft skills, on the other hand, are far harder to teach, which is why, in a low unemployment market, companies should be looking to hire for soft skills and train for technical skills." 
While soft skills are important in nearly every job, they can be role specific, says Chavez. "In a management position where the role requires one to lead a team, deliver on a project, or drive results, soft skills like emotional intelligence and teamwork are most important," she says. "However, in roles where someone might work remotely from home, the key soft skills would be adaptability, communication and multitasking." 
The iCIMS study found that certain fields look for soft skills more than others, such as people who work in customer service, human resources, and sales/marketing. For technical jobs, they aren't as vital. Nearly 1 in 5 of recruiters for IT jobs think soft skills are more important than hard skills, and 24% of recruiters weigh soft skills over hard skills for R&D jobs. 
"I want my doctor to have hard skills first and soft skills next," says Vitale. "But if they're lacking in soft skills, I might not return." 

The top 10 skills hiring managers will want in 2020 According to the World Economic….
The top 10 skills hiring managers will want in 2020 
According to the World Economic Forum, hiring managers in 2020 will be looking for soft skills. 
So while artificial intelligence is becoming more prevalent in the workplace, there is still a need for the human element in many occupations. 
These skills include complex problem solving, critical thinking, creativity, people management, coordinating with others, emotional intelligence, decision making, service orientation, negotiation, and cognitive flexibility. 
'We need you to think outside the box' 
In one survey, 73% of hiring managers said that creative and abstract thinking are going to become more important in the next few years. 
These qualities that hiring managers are searching for are often referred to as "soft skills" by job seekers. For many places, this is what sets applicants apart from others who simply check off the traits in job description boxes.